Zero Sequence Current Transformer
Get
in Touch with Us! a Quote Now ! an Answer Now !
Product Description:
This type of zero sequence current transformer selects high quality imported silicon steel with high magnetic permeability as the magnetic material, which has the characteristics of divisible iron core and small magnetic circuit loss. Its semi-circular iron core and secondary windings are vacuum-poured by high quality epoxy resin in the flame-retardant plastic shell, which is moisture-proof, stable in performance and requires no maintenance.
Inner hole size of this series is 80mm up to 240mm ,epoxy resin, split core. As it is a split-core type, there is no need to cut off the power.
Features:
1.High capacity current transformer are cast in epoxy resin insulated with big surface creepage distance and are excellent in anti-pollution and humidity protection.
2.With high grade accuracy, it is suitable for protection against large short-circuit current, secondary current output 1A or 5A.
3.10p20 current transformer for the protection.
4.The performances of the products meet standards IEC60044-1, IEC61869-2 and ANSI/IEEE C57.13.
Specification:
Power factor of load: COSΦ=0.8(Lagging).
Frequency: 50/60Hz
Gradation for surface pollution: Class II
Ambient Temp.: -5℃~+40℃, daily average temp.≤30℃
Altitude: ≤1000m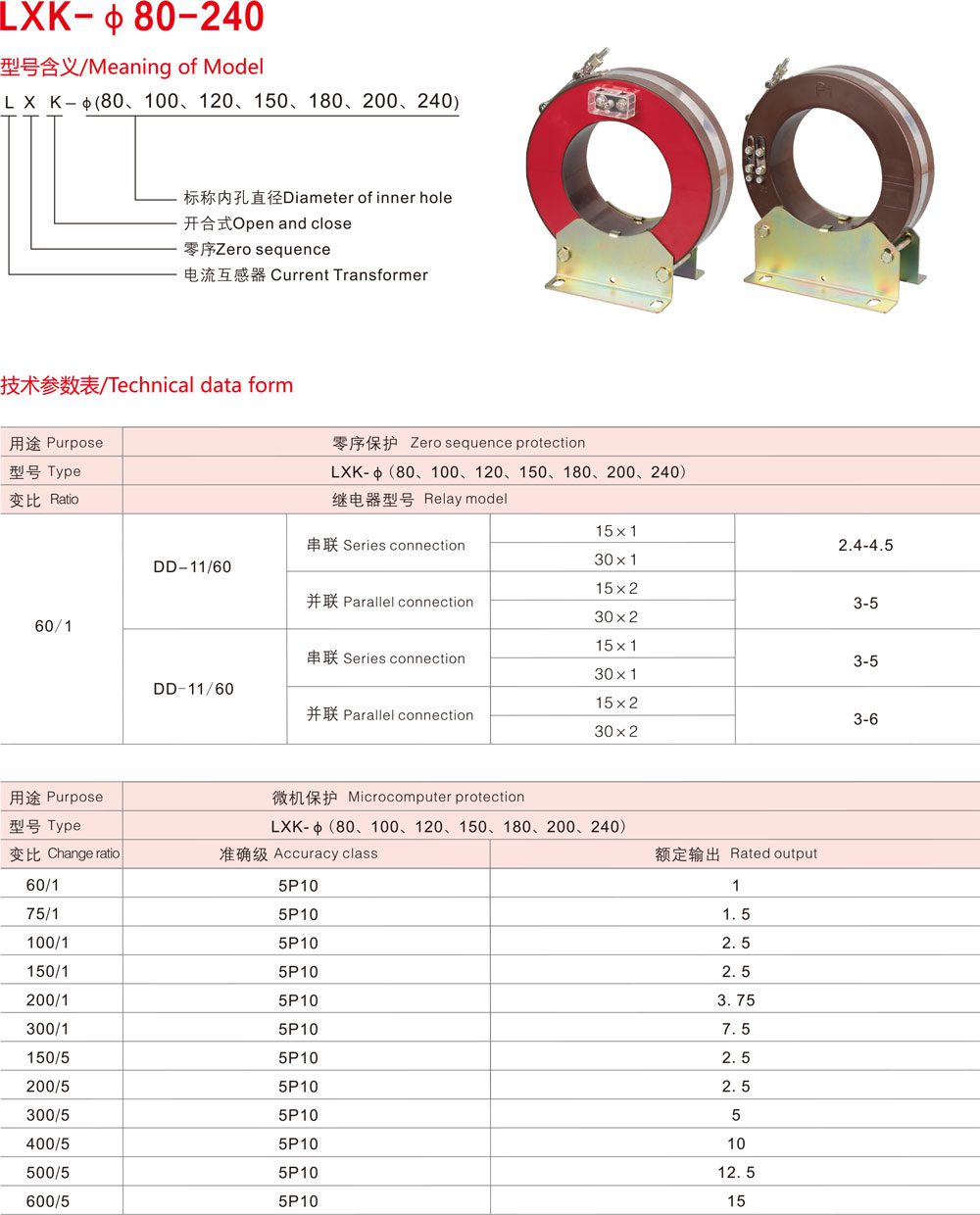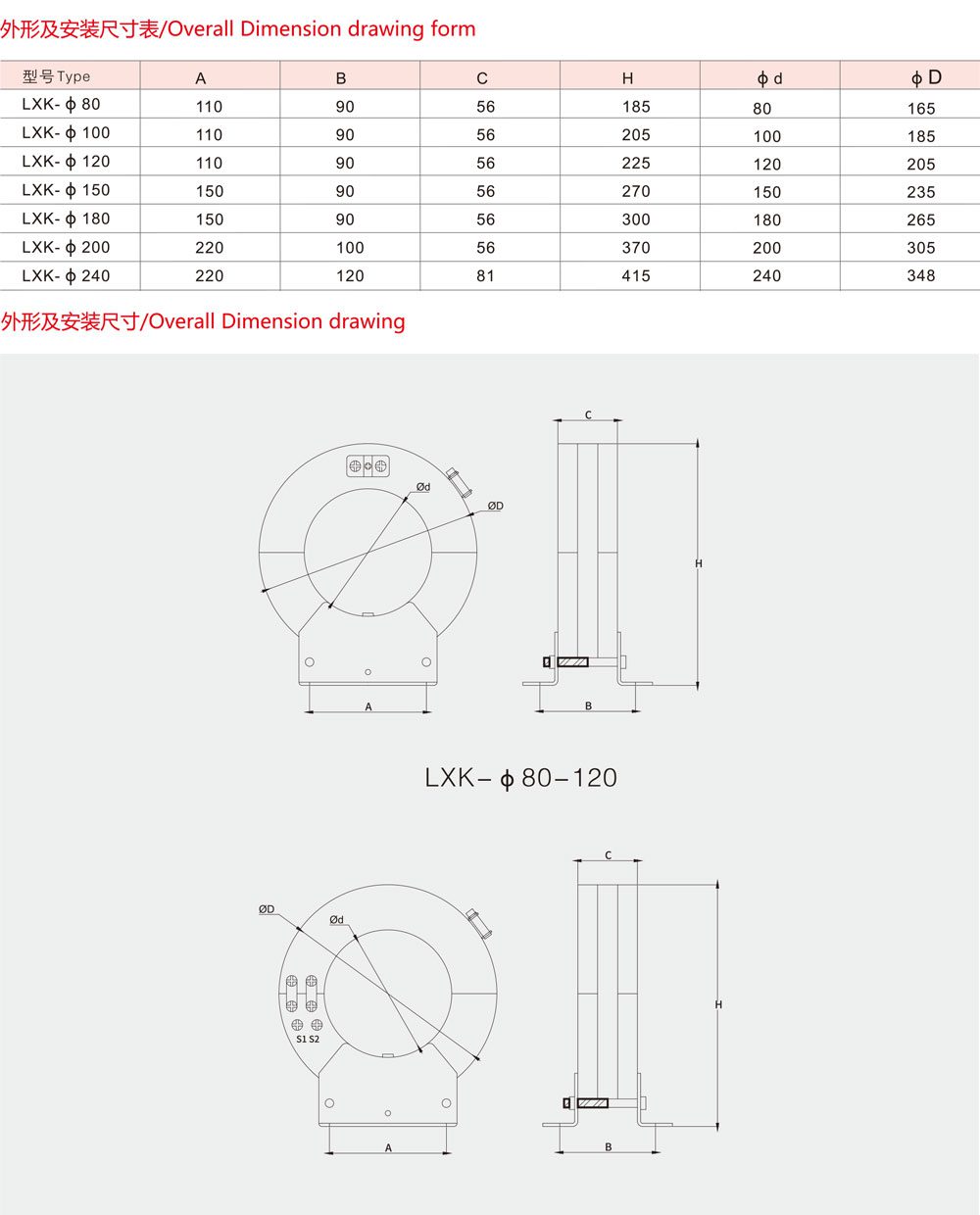 Note: The current Ratio above are common type, other specifications can be provided according to customers' requirements. Delivery Time,it is up to your quantity and transformer type.
Application:
Widely are used in compact fully insulated ring net switch cabinets, and also used in the combined substation and cable distribution box.
Isolation current transformer.
Package:
Inner box , outer carton , wooden pallet or plastic pallet
Split Core Current Transformer
Bushing Current Transformer
Low Voltage Current Transformer
Medium Voltage Current Transformer
Get
in Touch with Us! a Quote Now ! an Answer Now !