Product Description:
Our current transformer which is an indoor fully enclosed epoxy cast insulation structure, suitable for electric measurement, monitoring and electrical protection in power system handcar switchgear with rated frequency of 50Hz and rated voltage of 10kV. Smaller size than LZZBJ9-10C2, less cost according to clients' request.
Features:
Rated insulation level: 12/42/75kV  
Rated secondary current: 5A, 1A  
Primary current : up to 600A
Partial discharge level conforms to GB1208 "current transformer" standard.  
The measurement level can be 0.2s, 0.5s.  
Specification: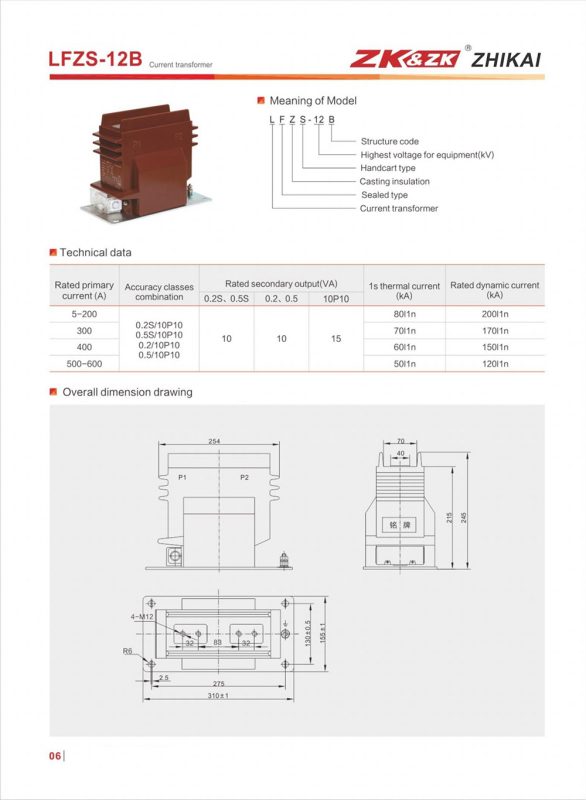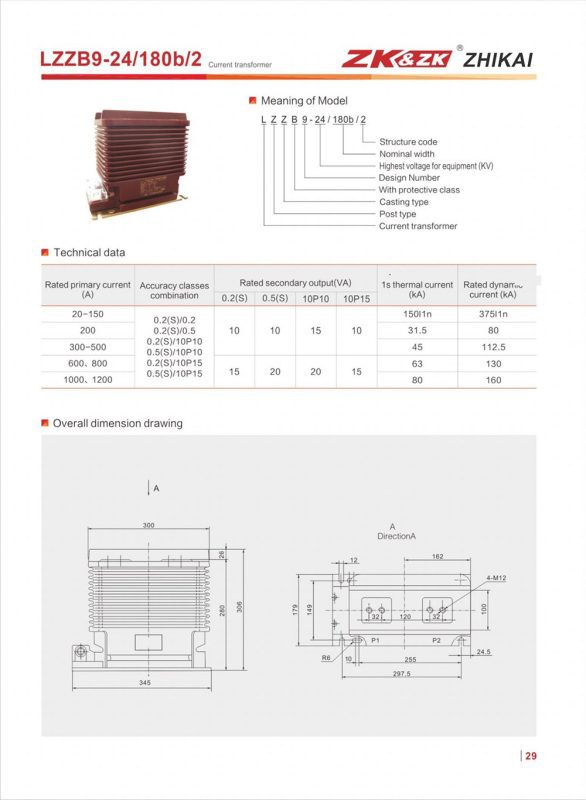 Note: The current Ratio above are common type, other specifications can be provided according to customers' requirements.
Application:
Widely are used in compact fully insulated ring net switch cabinets, and also used in the combined substation and cable distribution box.
Why choose us?
Cores all is produced by ourselves, and to test the performance of core. High accuracy split core ct of finished product will be test by instrument transformer calibrator. If find defective if can be rework , will be rework, if not as wasters.
We own one strong R&D and QC team,and 100%quality inspection is performed before delivery.
Have the ability to do OEM/ODM to meet clients' requirements.
Zhikai has been making iron core for more than 22 years; has been making CTs in China for 12 years.
Split Core Current Transformer
Bushing Current Transformer
Low Voltage Current Transformer
Medium Voltage Current Transformer
Get
in Touch with Us! a Quote Now ! an Answer Now !