Product Description:
Three phase dry type voltage transformer designed into the such structure: epoxy-resin(Swiss Ciba CW5837) casting, fully sealed and post type. Due to employing the outdoor epoxy-resin casting, the product is featured with long service life, withstanding the electric arc, ultraviolet ray and aging, etc. This product is combined by two single-phase full-insulation voltage transformers that are formed into "V"-shaped connection and two current transformers that are connected to phases A and C in series. And, the current transformer secondary windings that are equipped with the taps can get the different current ratios.
Feature:
The secondary outlet terminal has a connection guard, this guard has an outlet hole at the bottom, so, it is very convenient to connect the wires, and it is very safe and reliable, realizing the electricity larceny prevention. In addition, the channel of base has four installation holes that are helpful for mounting.
Specification: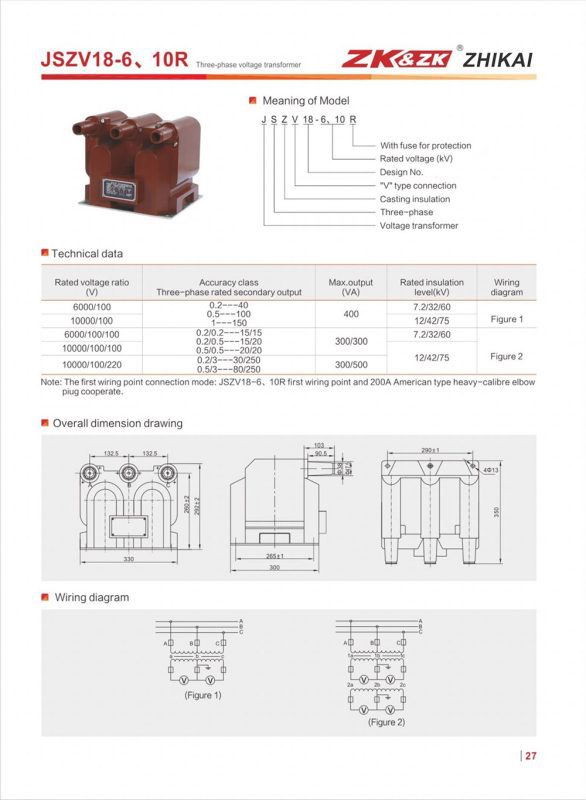 Split Core Current Transformer
Bushing Current Transformer
Low Voltage Current Transformer
Medium Voltage Current Transformer
Get
in Touch with Us! a Quote Now ! an Answer Now !