COMPANY PROFILE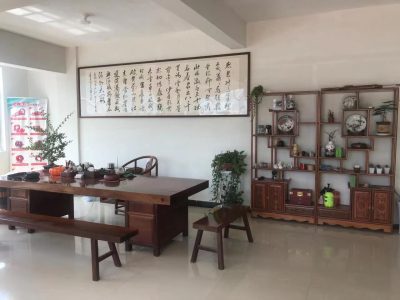 Zhikai Electric Technology Co., Ltd. was established in 2000. It focus on R&D, design, production, sales of current transformer, voltage transformer,potential transformer and instrument transformers.
The main products are 0.5kV~35kV indoor current transformer and voltage transformer, low-voltage CT, dry type CT, epoxy CT, protection CT,measurement CT, split-core current transformer, residual current transformer ,electricity-taking current transformer, zero- sequence current transformer, three-phase current transformer and other products.The products not only have extensive technical and business cooperation with well-known domestic and foreign electrical equipment manufacturers, but also put into high-speed rail, light rail and urban and rural power grid construction projects. ZHIKAI also produce the wound iron cores as customer's requirement, that used in the current transformer.
It has a professional knowledge and experience in technical team. With domestic advanced vacuum pouring, pressure gel, winding machine , power frequency withstand voltage, induction withstand voltage, excitation characteristics, no-load loss, local discharge test and other test equipment, to ensure the quality of products.
It is committed to providing customers with high-quality products and services.
The ZhiKai Advantage
More than 20 years of manufacturing expertise.
Customer service and technical support based on decades of product application experience.
Dedicated to the precision and quality of its products, ZhiKai has been certified to ISO 9001, a standard for quality management systems. ZhiKai is also certified to ISO 14001, an environmental certification.

The organization has established the fundamental manufacturing and testing facilities and, reviews continuously to upgrade the manufacturing unit to meet the principal objective of productivity, quality and reliability.

As our believes in manufacturing zero defect products, the manufacturing personnel's are provided with best of the instruments, materials, training and, the same is considered periodically for modernization.

Continuous investment in highly specialized manufacturing and testing equipment for product quality advancement.
The entire production procedure for ZhiKai's current transformers and potential transformers – including mold design, product manufacture, Type Testing, and pre-delivery Routine Testing – takes place within ZhiKai's streamlined manufacturing plants. This advantage ensures efficiency in product development, shortens product lead time, and reduces production costs. It likewise facilitates ZhiKai's role as an OEM/ODM of electrical products. ZhiKai has maintained successful partnerships with numerous major corporations worldwide.
Our Experience is ready for you
Company Strength
ZhiKai, an ISO 9001 Company, derives its strength from well experienced & motivated team of qualified engineers. The team  having firm belief in quality products, customer satisfaction, after sales service & global outlook. The Company is committed towards customer satisfaction by value addition in his products and continues advancement of his products.
Plant Facility
ZhiKai Electric is well equipped with latest manufacturing facility and advance manufacturing process is located in Shahu industrial zone, Liushi , Yueqing , Zhejiang, China, China's famous electric capital.  We have friendly manufacturing facility with 5000 Sq. meters construction buildup area.
Customize Transformer
We at ZhiKai take pride in manufacturing and supplying most economical, sturdy and easily maintainable transformer to suit the requirements of our customer's individual specific requirements. Their suggestions, guidance and feedback over the decades have immensely helped us in designing tailor made Iron Cores, Current Transformers for their special needs. our customers comes to us with their repeat orders without any outside help.