Product Description:
Power current transformer ct.
Specification:
Power: 5W, or more
Input current :0-1500A
Rated frequency:50 or 60HZ
Starting primary current :10A
Output voltage:12V
Power-frequency withsand voltage:3KV 1min
Ambient temperature:-15℃ to 40℃,daily average temperature not more than 30℃
Altitude:≤1000m.
Below is for 120mm hole size detail.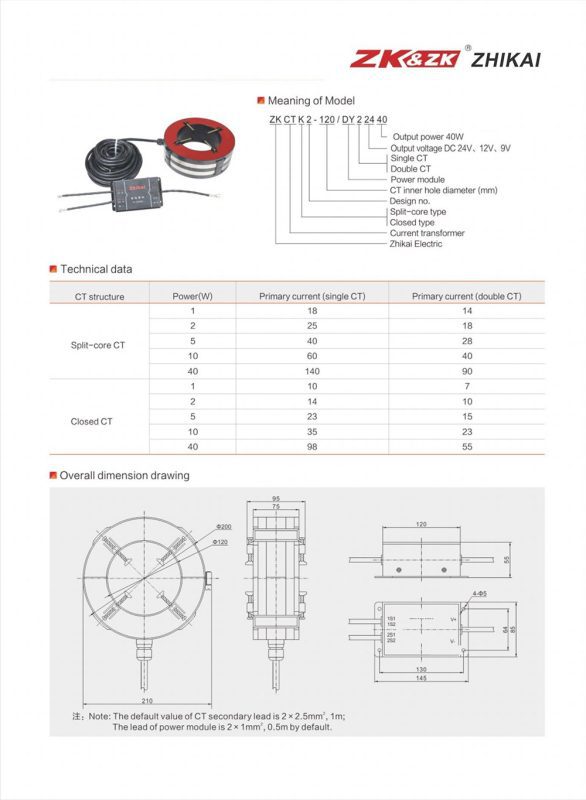 Note: when ordering , make clear the following parameters:
CT power requirements
Rated output voltage requirements
The normal working current and maximum working current of the line
The line diameter of a single input line.
Why choose us?
Cores all is produced by ourselves, and to test the performance of core. Finished product will be test by instrument transformer calibrator. If find defective if can be rework , will be rework, if not as wasters.
We own one strong R&D and QC team,and 100%quality inspection is performed before delivery.
Have the ability to do OEM/ODM to meet clients' requirements.
Zhikai has been making iron core for more than 20 years by ourselves;  has been making CTs in China for 10 years.
Split Core Current Transformer
Bushing Current Transformer
Low Voltage Current Transformer
Medium Voltage Current Transformer
Get
in Touch with Us! a Quote Now ! an Answer Now !