Residual Current Tranformer
Get
in Touch with Us! a Quote Now ! an Answer Now !
Product Description:

The Residual Current Transformer uses a zero sequence current transformer (ZCT). The iron core is ring-like. The main circuit conductor passes through it or wound several times on it as the primary winding, and the secondary winding is evenly and symmetrically wound on the iron core with enamelled wire. It is suitable for current and energy measurement and microcomputer protection of power supply equipment in 10KV or 33kv power system.
Features:
Residual Current Transformer has its cores in the fire retardant plastic case, and are impregnated with epoxy resin. It has good resistance to tension and stronger resistance to drops and freezing. It is also dust-proof, and lightweight in structure. Its wide applications include current and power measurement for electric motors, lighting, air compressor, heating and ventilation system, air-condition equipment, etc.
Specification: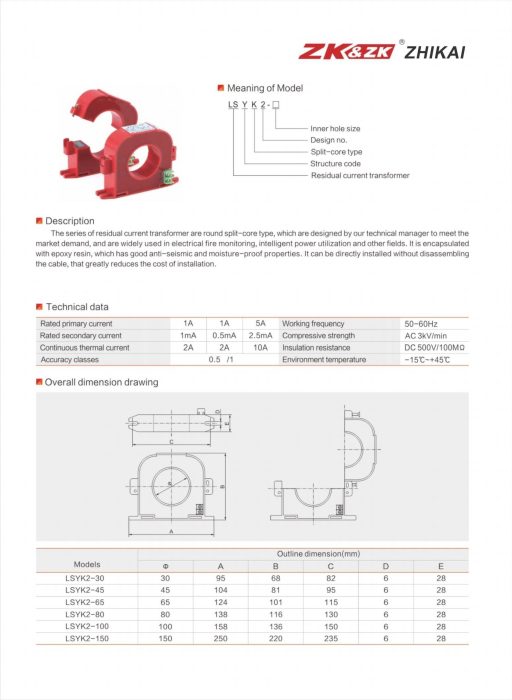 Note: The current ratio above are common type, and other specifications can be provided according to customers' requirements.
Package:
Inner box(3pieces), outer carton
Split Core Current Transformer
Bushing Current Transformer
Low Voltage Current Transformer
Medium Voltage Current Transformer
Get
in Touch with Us! a Quote Now ! an Answer Now !