Medium Voltage Cast Resin Current Transformer
Get
in Touch with Us! a Quote Now ! an Answer Now !
Product Description:
This series is used to protect or measure current, energy and power. Installed in the center switchgear on other types of switchgear.
Features:
Epoxy resin material
One-piece casting molding structure semi-closed and strong insulation
Isolated plastic case recognized according to UL94-V0
The products comply with IEC60044-1 ,GB1208
Specification:
Rated primary current (A)
Accuracy classes combination
Rated secondary output(VA)      0.2s   0.2            0.5       10P10
10P15
 1s thermal current (kA)
 Rated dynamic current (kA)
Notes
5-150

0.2S/10P15

0.5S/10P15

0.2/10P15

0.5/10P15 10P10/10P10

10
10
15
15
20
15OI1n

37511 n

80

100

 Two windings

200

300-800 1000-1500 2000-3150 5-150 200

300-800

1000-1500

36

45

15
20
20
30

63

80

130

160

0.2S/0.2/10P15

0.2S/0.5/10P15

0.2/0.5/10P15

0.5/0.5/10P15

10

15

20

15

20

15

20

15OI1n

36

375l1n

80

Three windings

45

63

100

130

2000-3150
80
160
Outline Dimension drawing(in mm ) :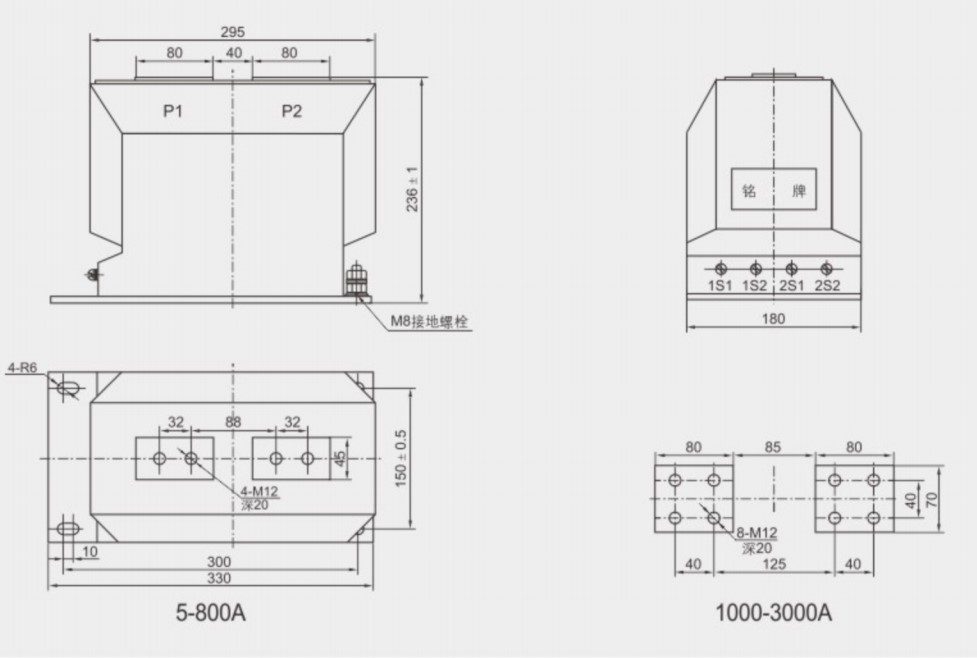 Zhikai ,we own one strong R&D and QC team continues to innovate new solutions for customers in the area of Smart Grid Industry all covering distribution, Saving&Protecting&Metering Electicty, and Power System.
Application:
Installation site: indoor
Ambient temperature:-15℃~+40℃, daily average temperature not more than +30℃
Attitude: does not exceed 3000m
Humidity: the average value of the relative humidity measure for a period of 24 h does not exceed 95 percent
Contamination severity: class II
No severe shake or bump in the installation site
The ambient air is not significantly polluted by dust, smoke, corrosive gases, vapors, or salt
Why choose us?
Cores all is produced by ourselves, and to test the performance of core. High accuracy split core ct of finished product will be test by instrument transformer calibrator. If find defective if can be rework , will be rework, if not as wasters.
We own one strong R&D and QC team,and 100%quality inspection is performed before delivery.
Have the ability to do OEM/ODM to meet clients' requirements.
Zhikai has been making iron core for more than 22 years;  has been making CTs in China for 12 years.
Split Core Current Transformer
Bushing Current Transformer
Low Voltage Current Transformer
Medium Voltage Current Transformer
Get
in Touch with Us! a Quote Now ! an Answer Now !