Quality Control Policy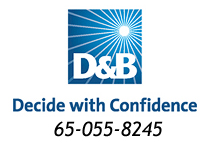 Zhikai Electric is committed to build and sustain itself as an organization where quality is the hallmark of every project.We constantly strive to upgrade our skill, manufacturing facility and quality system to achieve consistent product quality & customer satisfaction. We have developed the spirit of partnership with our supplier & customer for enhancement of business and to meet quality objectives.We strongly believe quality is not an incident; it is a result of continuous R&D and commitment towards making it more superior.
Our endeavor is to develop and manufacture internationally acceptable Current Transfomer and Iron Cores 
for overall satisfaction of our customers. Zhikai Electric is committed for meeting new challenges with innovation, seeking opportunities to display its competitive merits for customer benefits. We at Zhikai Electric always look forward to new technical challenges & are confident of our competence to meet them in the eye.