Product Description:
Toroidal Current Transformer is suitable for current and energy measurement and microcomputer protection of power supply equipment in 10KV or 33kv power system. Its toroidal core and secondary windings are vacuum-casted with epoxy resin in a flame-retardant plastic housing, stable and consistent in performance. It uses permeability material, and silicon steel sheet, achieving high safety rate, and its half ring core ensures low magnetic loss.
Features:
Toroidal Current Transformer has the advantages of high capacity, high grade accuracy, and good anti-pollution and humidity protection. Its core materials is silicon steel sheet, and its cutting surface is smooth. It is easy to install on the cable, and it can be with the water-proof hood. Also, there are different size with different capacity for you to choose.
Specification: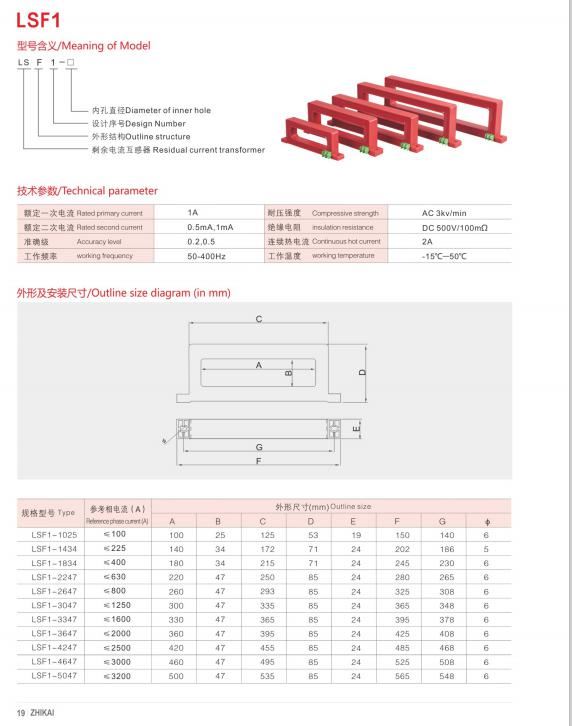 Note: The current ratio above are common type, and other specifications can be provided according to customers' requirements.
Package:
Inner box(3pieces), outer carton
Split Core Current Transformer
Bushing Current Transformer
Low Voltage Current Transformer
Medium Voltage Current Transformer
Get
in Touch with Us! a Quote Now ! an Answer Now !