Product Description:
Voltage transformer is a small step-down transformer, which is mainly composed of iron core, primary winding, secondary winding, connection terminal and insulation support.
The primary winding is connected to the primary circuit of power system in parallel, and the secondary winding is connected to the voltage coil of measuring instrument, relay protection device or automatic device in parallel, that is, when the load is multiple elements, the load is connected to the secondary winding in parallel, and the standard rated voltage is 100V. Because the voltage transformer changes the high voltage into the low voltage, the number of turns of its main winding is more, while the number of turns of its secondary winding is less.
JDZX9-35   35kV or 33kV cast resin voltage transformer same as VKI type.
Specification: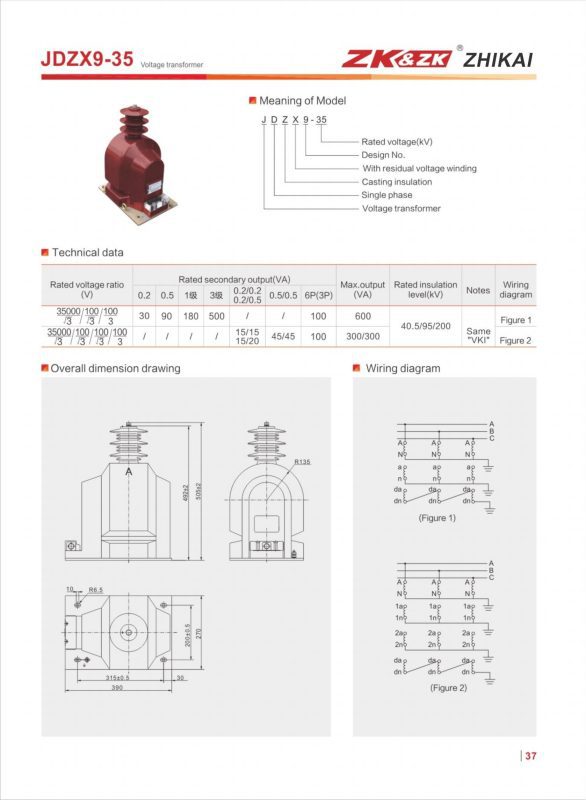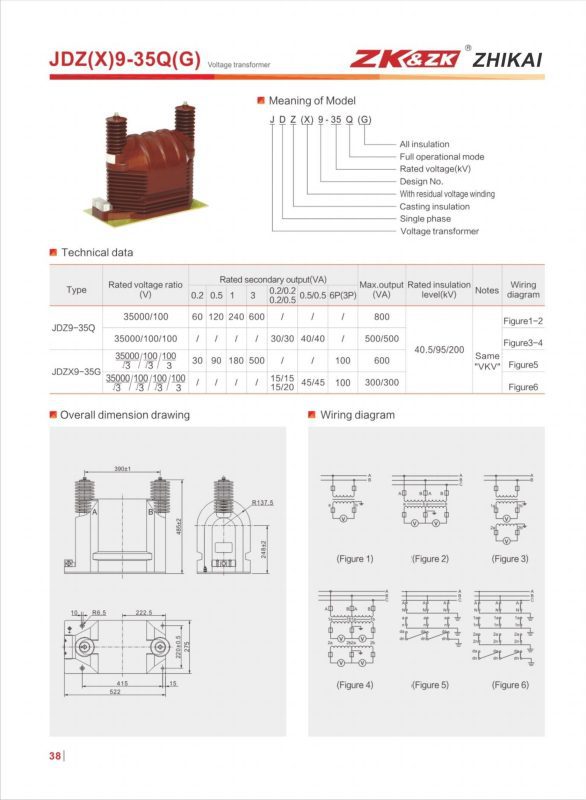 Split Core Current Transformer
Bushing Current Transformer
Low Voltage Current Transformer
Medium Voltage Current Transformer
Get
in Touch with Us! a Quote Now ! an Answer Now !