Product Description:
33kv 35kv current transformer is especially suitable for 35kV miniaturized switch cabinet.It is also suitable for power system with rated voltage 35kV or below ,rated frequency 50Hz.  Primary current up to 5000A.
Features:
1.Incoming terminal: Highly conductive contacts provide good conductivity.
2.Material of core :  made of high-quality cold-rolled silicon steel sheet
3.Accurate measurement.
4.According to IEC 69944-1:2003 transformers
Specification:
Rated voltage :35 kV
Rated frequency :50 Hz
Rated insulation level :40.5/95/185 kV
Rated primary current :20 ~ 5000 A
Rated secondary current :5 or 1 A
Partial discharge level :48 kV,≤50 pC 28 kV,≤20 pC
Environmental conditions
Use environment: indoor
Ambient temperature: -5 ~ 40 ℃
Average relative humidity within 24 hours: ≤ 95%
Average relative humidity in 1 month: ≤ 90%
Rated altitude :≤1000 m
Anti-pollution grade:II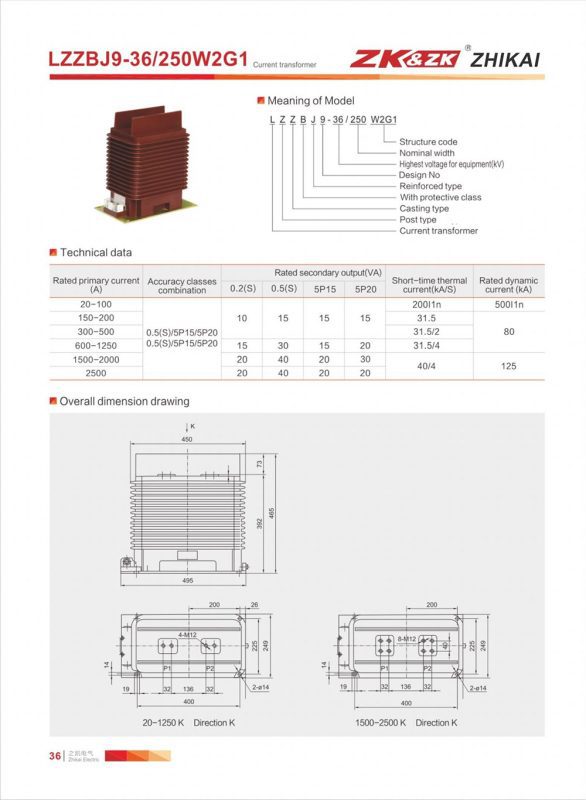 Note: The current Ratio above are common type, other specifications can be provided according to customers' requirements.
Application:
It is especially suitable for 35kV miniaturized switch cabinet. According to user requirements, the insulation partition on the upper side of transformer can be enlarged, the internal space of switch cabinet can be optimized, and the insulation between phase can be strengthened to make the internal layout of switch neat and beautiful.
Split Core Current Transformer
Bushing Current Transformer
Low Voltage Current Transformer
Medium Voltage Current Transformer
Get
in Touch with Us! a Quote Now ! an Answer Now !